News – Location Launch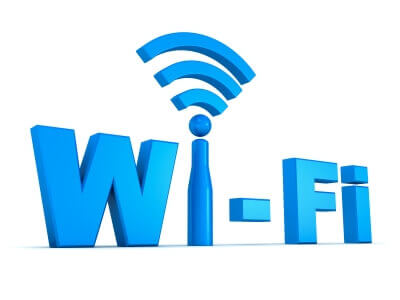 Greetings one and all,
First and foremost, NCKCN (North Central Kansas Community Network) and CTC (Cunningham Telephone & Cable) are pleased to announce the launch of this new website (nck-wifi.com). This website is dedicated to keep readers informed on the progress regarding the NCK-WiFi network along with providing documentation, tutorials, new hotspot locations, and of the like for those who may be interested and/or, may need help connecting up to the network. At this time, the nck-wifi.com website is still in its infancy stage, however, more content will be added gradually overtime – including but not limited too: A members login area/dashboard, a marketplace, etc.
Now that we have that information out of the way, let's draw our attention towards the main attraction of this article and one of the main purposes of this website: NCKCN and CTC are proud to announce the launch of several new NCK-WiFi "hotspots" across the North Central region of Kansas.
To provide you with a bit of a back story – NCKCN and CTC first began working on the NCK-WiFi project for North Central Kansas back in 2015. After several months of thorough testing, this project began to take off with amazing results!
After careful planning from both companies, CTC began the first step to establish what NCK-WiFi is today – they began and are in charge of placing fiber cables down where needed (per city) so that NCK-WiFi can work properly. All the while that CTC places these fiber cables down, NCKCN started taking the next step – they began (and still are) working diligently on setting up the required equipment at certain locations (More locations expected to come soon). They then conduct further testing to ensure each location works properly before making the NCK-WiFi network available for public use. Once testing is over at each location, a new NCK-WiFi "hotspot" is born. These "hotspots" are made available for anyone as long as they are within the vicinity (range) of any "hotspot" location.
As more and more hotspots pop up (get setup) around surrounding areas, the stronger the network will become. At this point, the NCK-WiFi network is still in its infancy stage – currently, there are 7 locations which are distributed throughout 4 cities. NCKCN and CTC have plans and are in the works on expanding the network up to 20+ different locations within the North Central Kansas region, and this is just a start!
What is NCK-WiFi you may ask?
Well, NCK-WiFi is your ticket to a fast, reliable, and safe network – connecting you to friends, family, and the world via the Internet! It's perfect for those busy go-getters who are always on the move and/or those who enjoy surfing the Internet, those who stream videos, play games, live chat, and more! With speeds up to 50Mbps (depending on your subscription), enjoy the blazing fast speeds of downloading/uploading content via your smartphones, tablets, laptops, etc.
Stop wasting your hard-earned cash on unexpected mobile data charges from your mobile-phone carriers if you exceed your data limit – Simply switch over to the NCK-WiFi network once you step within the range of any of our locations and save money. By connecting up to the NCK-WiFi network, you won't need to worry about any over-the-limit mobile data expenditures as long as you are connected to the NCK-WiFi network hotspot!
Overall, both NCKCN and CTC are proud to serve and offer NCK-WiFi to the North Central region of Kansas as an alternative way to connect up to the Internet while on the move.